johnthebap.com
John the Bap
---
John the Bap Beats
John the Bap specializes in boom bap, east coast, underground, soulful, old school, 90s hip hop beats. Inspired by DJ Premier, Pete Rock, Just Blaze, The Alchemist, RZA, Havoc, Marco Polo, 9th Wonder, Madlib, and many others, he has honed in on his craft to develop his own sound. He has been blessed with the opportunity to work with many artists nationally and internationally over his 20 year career as a music producer.BEAT SALE BUY 1 LEASE GET 2 FREE!! Add 3 Beats with the same license to the cart to activate the discount.Purchase beats instant download now in the player or at our beat store:
---
---
John the Bap Music
John the Bap is a christian hip hop artist specializing in boom bap, east coast, underground, soulful beats with Christ-centered lyricism. He has a heart for the streets and loves presenting the gospel of Jesus Christ through the form of gospel hip-hop! His music is available on all digital outlets including Apple Music, Amazon, Google Play, Spotify, Tidal, Bandcamp, Soundcloud, and more!
---
Christian R&B Mix
Enjoy this Christian R&B Mix by John the Bap! For the latest in Christian RNB and Gospel Hip-Hop, Download the Bap Radio App in the Google Play Store or listen here at johnthebap.com!
---
Bap Apparel
Check out some of our trendy, urban, christian, t-shirts, hoodies, and long sleeve t's!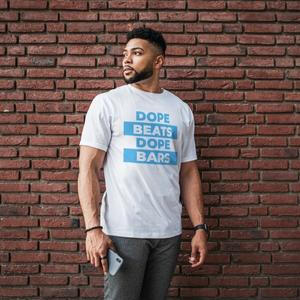 ---
Stay Connected
Join our email list to stay informed of John the Bap's latest updates and new releases.
© 2011-2023 | johnthebap.com | All rights reserved.